Quiz correct answers are shared in html page content
Submitted by
Denis S.
on Thu, 02/21/2019 - 12:13
Hello,
I would like to share some experience using H5P "Fill in the Blanks" plugin.
It seems that there is a hack which allows quiz participants to get correct answers during passing a test. It could be even reproduced on demo site.
1) Step 1.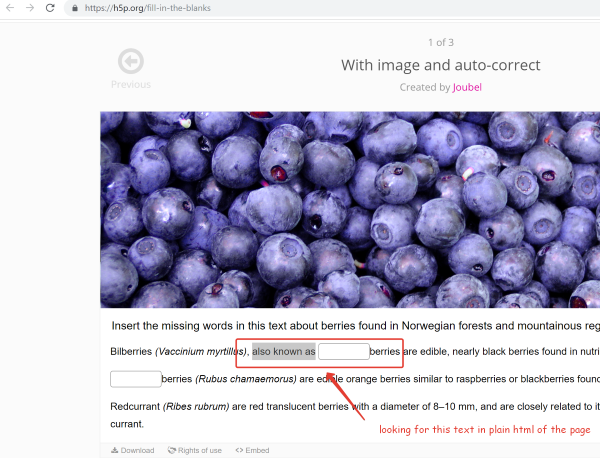 2) Click "Ctrl+U" to see page content. And look for the anchor text.

Is there any way to prevent this?
Thank you.