Branching Scenario, Virtual Tour and Dictation released
This is the biggest release ever for H5P.
Three new content types, two of them massive, in addition to highly requested key features for existing content types.
Let's just jump right in:
Table of contents
Branching Scenario
Allows authors to create learning experiences that changes based on the learner's choices. May be used for adaptive learning, for allowing the learner to pick their own paths or to create dilemmas where the learners get to experience the consequences of their choices.
The below example is a dilemma based Branching Scenario:
Credits for the content itself: This award winning game is developed with professors from: Ryerson University Daphne Cockwell School of Nursing Centennial College & George Brown College Sally Horsfall Eaton School of Nursing located in Toronto, Canada.
Game Developers: Ryerson University The Chang School Digital Education Strategies
Branching Scenario is released as a beta
Branching Scenario is as stable as other large new content types that have been released lately, but it has not been as thoroughly user tested yet. Any feedback on how Branching Scenario may be improved will be much appreciated.
The Branching Scenario Authoring Tool
The student experience is not the only thing new in Branching Scenario, the authoring tool is ground breaking for H5P as well. Branching Scenario is the first tool that provides full screen editing, preview mode and utilize a left menu that categorize options in a better way:
Credits: Branching Scenario is sponsored by Victoria University, the full-screen editing it sponsored by Mozilla. It is developed by Joubel
Virtual Tour (360)
Using 360 (equirectangular) images authors may create a 3D world and place interactions in it. Let your users experience how their future working environment will look like, and place real world challenges in it, or perhaps let them experience the insides of a ventilation system.
Virtual tour lets you create multiple 3D rooms and link them together, giving the user a sense of moving between different rooms or different viewing points within the same room.
Credits: Virtual Tour is sponsored by NDLA - the Norwegian Digital Learning Arena, and developed by Joubel
Dictation
Otacke never stops, this is another content type from our German friend. The name "Dictation" says a lot, but it doesn't say it all. Dictation is a great tool for the traditional dictation tasks. It has been available since December and we're also hearing about other use-cases as well. Analyzing heart beats for instance. The below example shows dictation being used in a more classical example:
Credits: Developed and shared with the community by otacke
Shapes for Course Presentation
Until now any shapes needed for Course Presentation have been uploaded as images. Creating shapes from within the tool has been a highly requested feature, and the first version of the shapes tool is now launched supporting shapes like lines, squares and circles with several line, background and color settings.
Screenshots from the authoring tool:
Examples of highlights, buttons and more:
Credits: Sponsored by Innovation Norway and the H5P.com customers, developed by Joubel
Memory game with sound
A new version of Memory Game is out allowing learners to learn new words or sounds belonging to the pictures on the cards
Credits: Sponsored by Skoletube and developed by Joubel
Audio recorder in the authoring tool
Now authors may record sound directly from H5P instead of using a third party tool and uploading the result. This will allow for rapid creation of audio based tools like for instance Dictations and Memory Games with sound. See some screenshots of the new audio widget in action below:
Credits: Sponsored by Skoletube and developed by Joubel
Repetition mode in Dialog cards
A new feature has been added to Dialog cards: Repetition mode. This feature is inspired by the Leitner system. It allows you to repeat cards multiple times. Those you fail on will be repeated more frequently than those you succeed on. Ideal for memorizing new terms or similar.
Credits: Sponsored by carriere & more and developed by Joubel
Image Sequencing improvements
Added xAPI support
Added audio support
Added resume functionality
Keyboard & accessibility improvements
Layout improvements
Added "show solution"
Credits: Developed and shared by Learning and Media Lab of ICFOSS
Accessibility improvements
Several improvements to accessibility have been made to many of the content types. Especially targeted at improving the keyboard navigation experience and adding aria-label where there were only title attributes.
Credits: Many of the accessibility problems were uncovered by Terrill Thompson, Technology Accessibility Specialist, University of Washington and Nancy Weiner, Learning Technologies Specialist, University of Washington, Continuum College. The work was sponsored by Innovation Norway and the H5P.com customers and developed by Joubel
Translation updates
Chinese (zh) by dnowba
Brazilian portuguese (pt-br) by jnavroski and arthurmolina
Swedish (sv) by Fagerqvist
German (de) by sr258
Basque (eu) by izendegi
Finnish (fi) by Jarvil
Russian (ru) by RashaverakGor
Danish (dk) by sarajc
Croatian (hr) by jklindzic
Turkish (tr) by ademozgur87
Bosnian (bs) by sabahuddin
Polish (pl) by apienk
Minor bugfixes and improvements
Many small fixes have been made in several content types. See the complete list. The majority of this work was sponsored by the H5P.com customers and Innovation Norway and developed by Joubel.
Sponsors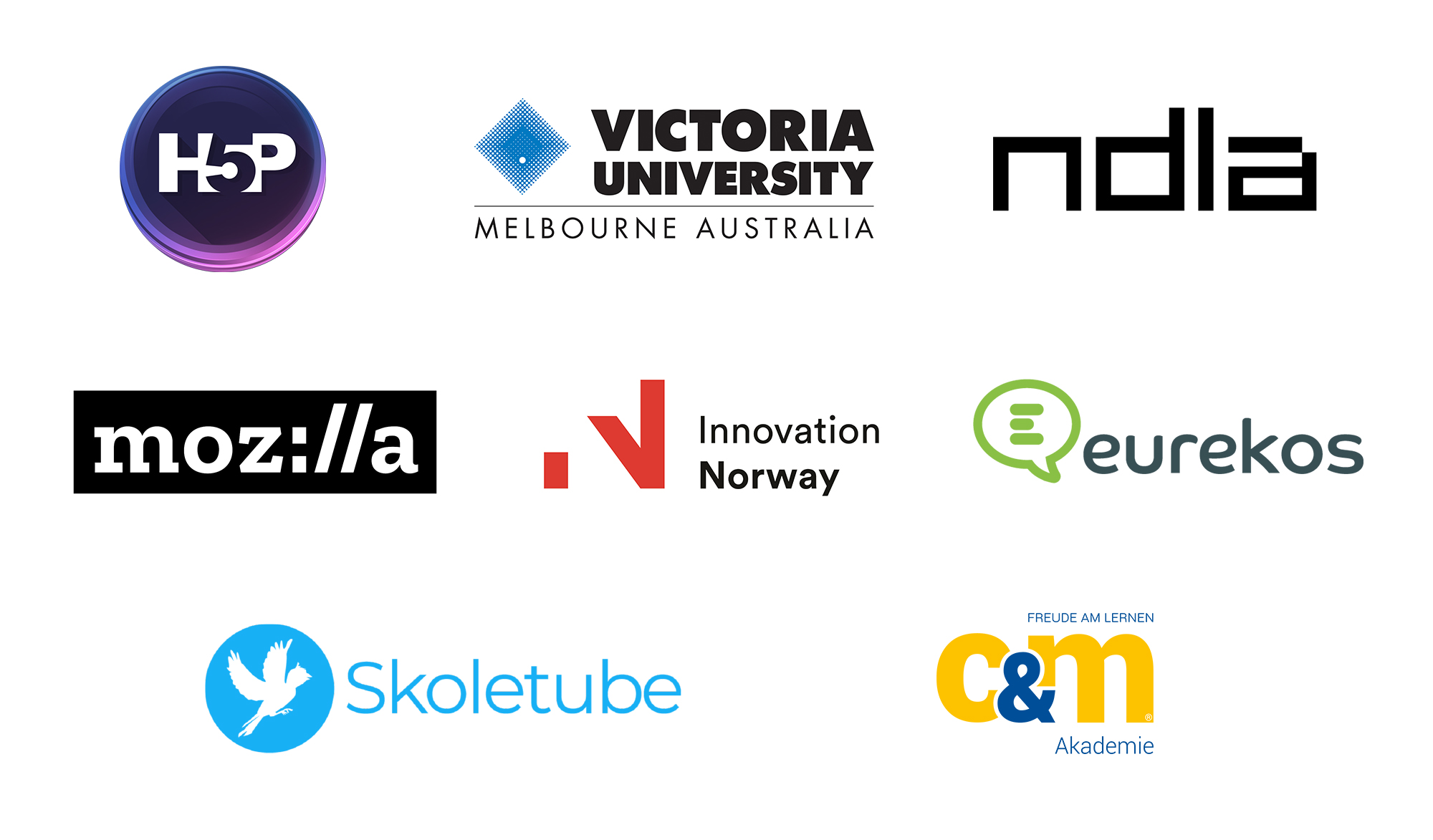 What to do next?