Quiz (Question Set) --> drag text --> add media
The 'Quiz (Question Set)' content type allows users to add questions of several content types.
Most of them have the option to add media as part of the question (image, video). However, the 'Drag Text' content type does not have the media upload option....I wish it did. Please see attached images.
Thank you,
Avi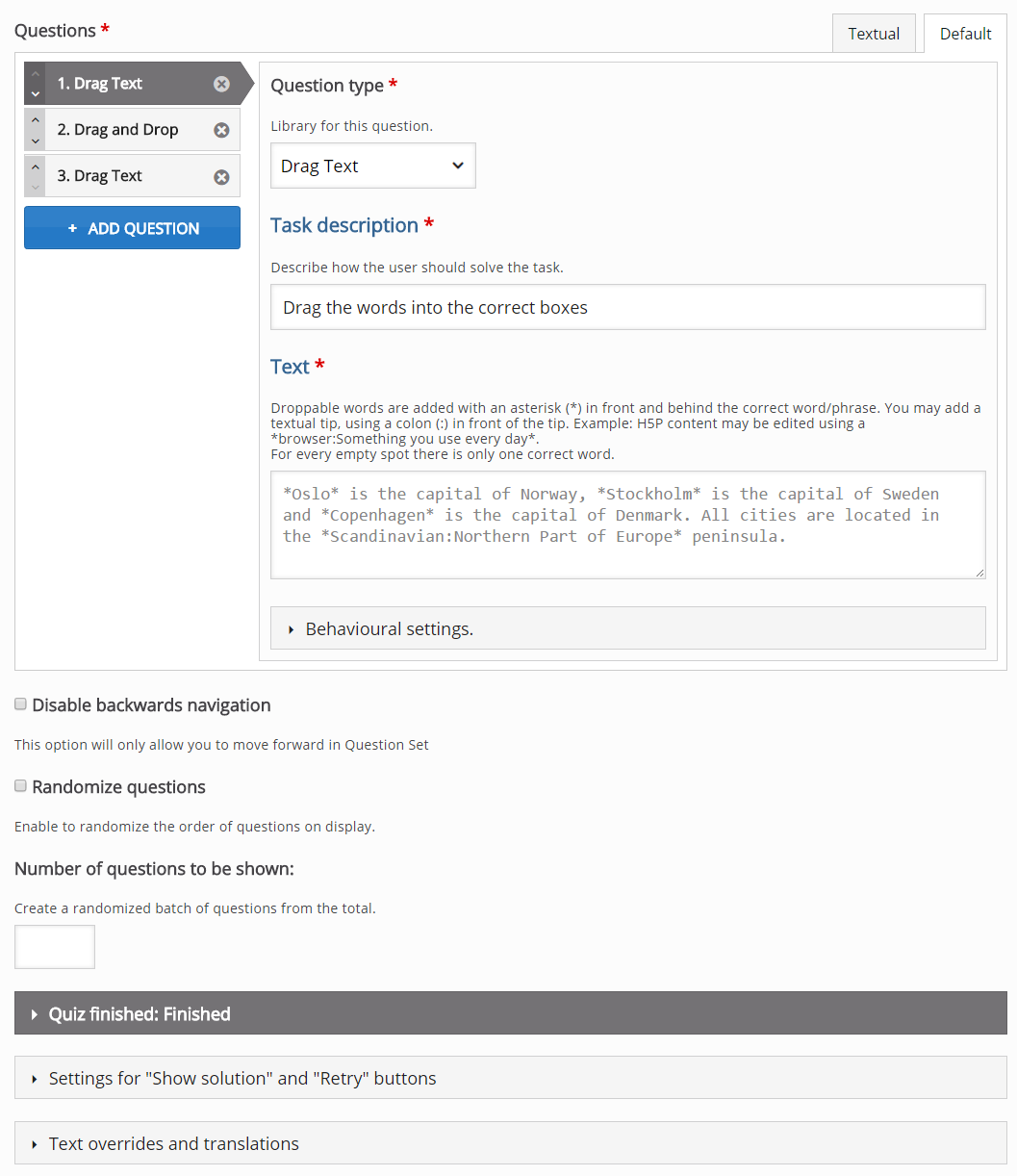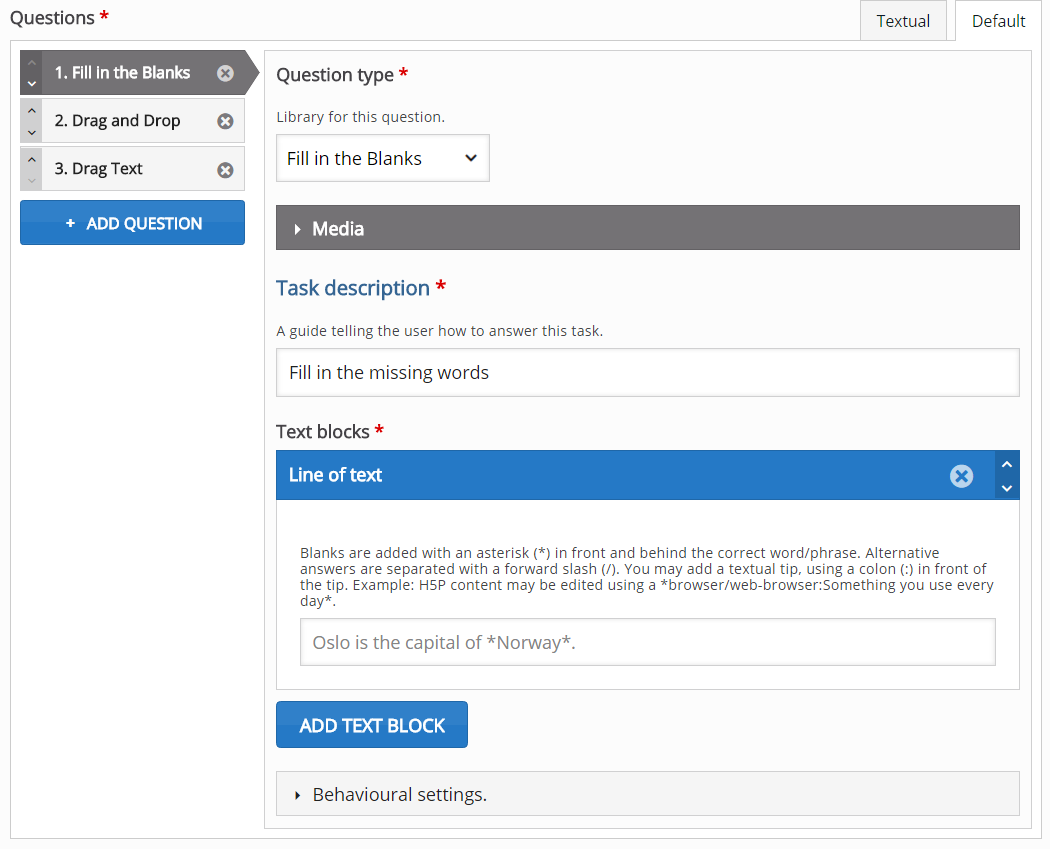 Summary:
Add optional media on top
0
Supporter votes Members of the Supporter Network can vote for feature requests. When the supporter network has generated sufficient funding for the top voted feature request it will normally be implemented and released. More about the H5P Supporter Network