August 2019 Status Update
Submitted by falcon on Thu, 08/22/2019 - 14:07

We're here to make it faster and easier to create richly compelling, interactive content. An H5P author or developer should experience a sense of pride and joy when creating and sharing H5P resources. We have been working on H5P for 5 years now, and every time I see newly impressive ways the community has utilized all of this work, I feel the efforts have been very much worth it. The amazing new content types just recently released are stellar examples of the work invested by the H5P Community and there are tons of great content examples openly available and Tweeted about every day.
For a long time, we have very much wished that the H5P Core Team could offer even more support to eager community members who want to contribute, especially to developers. Unfortunately, we have not always had the resources available to do so. As the H5P.com customer base continues to grow and existing customers further expand their licenses, more funding becomes available for the H5P Core Team to hire additional staff. I hope a larger Core Team will soon support more contributions from the community at an even faster developmental pace. We also hope to soon finish the H5P Supporter Program so that self-hosters may elect to help fund the Core Team as well and get to vote for new features.
At present, H5P.com funds all H5P development. Our number of customers is growing consistently and everyone seems to be renewing their licensing which provides strong hope that we may double the size of our core team within the next 12 months. The uptake of H5P.com has been humbling, especially within higher-ed with more than 50 % of universities in some countries signing up! More and more of the top 10 universities from around the world are also signing up and there has only been tremendously positive feedback from users across the board. Compared to only offering self-hosting previously, it has been an incredibly wonderful experience for the H5P Core Team to get to know just exactly who is utilizing H5P and be able to communicate directly with all H5P.com users.
Receiving such generous feedback and seeing the amazing successes of our users always makes us hungry to provide even better service and dedicate constant attention to new improvements. H5P.com customers often have an abundance of human resources, skills, knowledge, and support that tend to put these resources to work for the benefit of the H5P Community. Since day one, we have received tremendous response and a great deal of accessibility reviews. Mostly very positive, some times with a few details which we have proudly improved upon. Lately, we have received even more thorough reviews and look forward to providing another release very soon focused exclusively on accessibility as this remains a top priority in everything we do.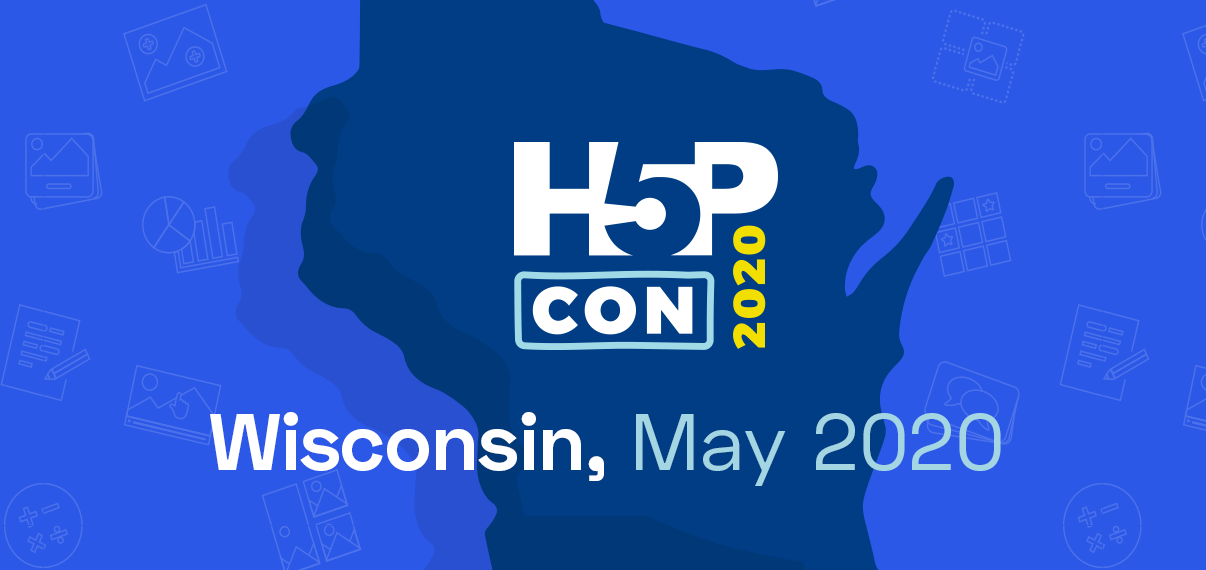 It is now August, which means that there are now only 9 months left until the H5P Conference 2020
The H5P Core Team has begun to prepare a range of groundbreaking features that will be introduced at the conference, so if we don't roll-out any more major releases in the next 9 months, it is because we're saving up for a HUGE H5P Con 2020 release that will add brand new dimensions to the H5P Universe! We look forward and hope to see you there.
What to do next?